Refugee Camps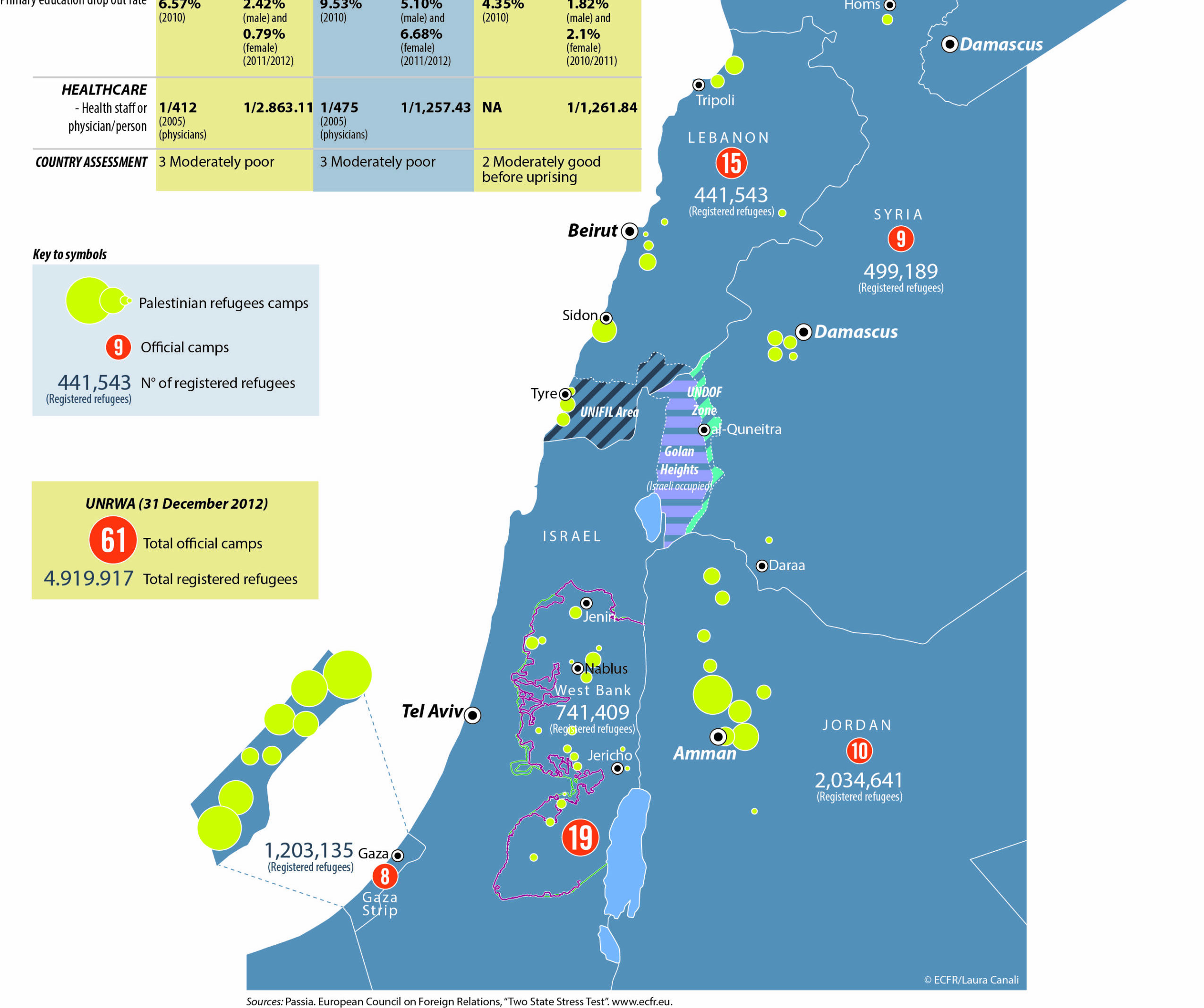 The majority of Palestinians – over 5 million – are refugees. About one-third of the Palestinian refugee population are spread out across 58 UNRWA-administered refugee camps in the OPT, Jordan, Lebanon, and Syria. In addition, there are an estimated 10,000 unregistered refugees in Iraq, and a further 50,000 in Egypt. Palestinian refugees also make up 68 per cent of Gaza's population. UN Resolution 194 (1948), which enshrines the right of return of Palestinian refugees, remains at the heart of Palestinian national consensus.
While UNRWA administers health, education, and other services in the camps, refugees organise themselves politically through popular committees. Refugee staff of UNRWA are organised within the Local Staff Union and regularly mobilise against UNRWA reduction of their employment or services in the camps.
Palestinian political movements and factions emerged from the refugee camps, and continue to serve as recruiting grounds and as locations of political contestation. In the OPT, the camps played a major role in the resistance against the Israeli occupation in the First and Second Intifadas. Recent years have seen Palestinian Authority security forces clash in refugee camps such Jenin and Balata, allegedly with Fatah activists loyal to Mohammed Dahlan.
Although Palestinian factions such as Fatah and Hamas maintain a strong presence in refugee camps in Lebanon (outside of Lebanese security control) these have however witnessed the rise of Salafi-jihadist factions such as Fatah al-Islam. Refugee camps in Syria, meanwhile, play host to a number of pro-Syrian Palestinian groups such as the PFLP-GC.