Palestine Liberation Organisation (PLO)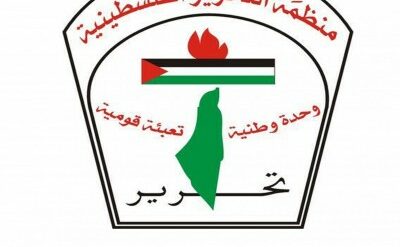 The Palestine Liberation Organisation (PLO) was formerly launched in Jerusalem on 2 June 1964 upon the conclusion of the first meeting of the Palestinian National Council (PNC). This came after the first Arab League summit in Cairo in January 1964 called for the creation of an organisation to represent Palestinians.
In 1974, the PLO was officially recognised by the Arab League and the United Nations General Assembly as the "sole legitimate representative of the Palestinian people", and was invited to participate in all UN activities under observer status. In 1988, it endorsed a two-state solution to the conflict with Israel. Since 2012, the PLO sits at the UN as a non-member state, Palestine, and is a signatory to UN treaties as well as agreements with Israel.
The PLO had been successively headquartered in Jordan (from its establishment until the Black September confrontation with Jordan in 1970-71); in Lebanon (until its expulsion by Israel in 1982); and in Tunis (until its return to the OPT following the signing of the Oslo Accords in 1993).
The PLO comprises various political factions (excluding Hamas and Islamic Jihad) and is organised into three bodies: (i) the Palestinian National Council (PNC), a parliamentary body that is elected by Palestinians everywhere except for Palestinian citizens of Israel; (ii) the Central Council, a 124-member decision-making body elected by members of the PNC; and (iii) the 18-member Executive Committee, which can be elected by either the PNC or PCC, and which in turn elects the chairman of the PLO.
The PLO is governed internally by its Basic Law, which outlines the powers and relations between the organs of the PLO.
The PLO's Charter – also known as the Palestinian National Covenant – has been amended several times since 1964. It's most recent 1996 Charter was amended during a special session of the PNC in Gaza to reflect the PLO's acceptance of the Oslo Accords, including recognition of Israel. Then U.S. President Bill Clinton was in attendance.