Preventive Security (PS)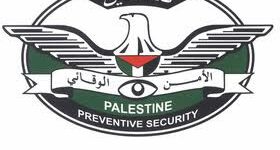 Preventive Security (PS) is an internal intelligence agency that was established to counter opposition to the PLO's peace agreements with Israel, especially Hamas. The PS operates under the Palestinian Authority's Ministry of Interior, but also appears to report directly to the president. It has grown to become one of the most powerful security forces.
As former Economist journalist Graham Usher noted, upon their establishment members were "drawn almost exclusively from inside the occupied territories [particularly around Nablus]" and "made up overwhelmingly of young Fatah activists who won their political spurs during the [first] intifada as prison leaders, youth activist, or as 'fighters' within Fatah's military wings, the Fatah Hawks in Gaza and the Black Panthers in the West Bank."
The PS works closely with the American CIA and Israeli security agencies. In 2007, the PS in Gaza was supported by the CIA to retake control from Hamas by force. It also coordinates closely with Israel's Internal Security Agency in arresting, interrogating, and sometimes torturing Palestinians who are then arrested by Israel. In 2005, following Arafat's death, and as part of the security sector reform process, the PS's 'Security and Protection Department', or the so-called 'Death Squad', was dismantled.
In Gaza, the agency was led by Mohammed Dahlan until he and his forces were driven out by Hamas in 2007.
Jibril Rajoub, a powerful member of the Fatah Central Committee, headed the organisation in the West Bank until he was removed by Yasser Arafat in July 2002. He was replaced by Zahir al-Manasra who served in that position until August 2006. The PS is currently led by Major General Ziad Hab al-Reeh.