Ahmad Sa'adat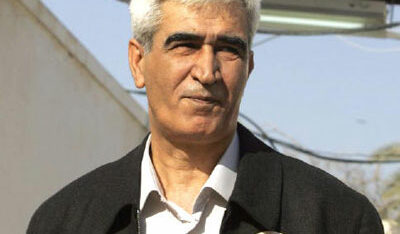 Ahmad Sa'adat took over as the secretary general of Popular Front for the Liberation of Palestine (PFLP) after Israel's assassination of Abu Ali Mustafa in 2001; he was imprisoned by the Palestinian Authority (PA) in Jericho a year later. He leads the PFLP's 'People's Pulse' list which is contesting the May 2021 legislative elections.
In January 2006, while in prison, he was elected as a member of the Palestinian Legislative Council (PLC). A month later, Israel stormed the PA prison and took Sa'adat and five other inmates; he was then sentenced to 30 years in prison by an Israeli military court. He is currently held in solitary confinement.
Sa'adat was born in 1953 in al-Bireh (Ramallah). He was involved in student politics and joined the PFLP in 1969, and was gradually rose up through the group's ranks. He has been imprisoned a number of times by Israel and the PA.