Democratic Front for the Liberation of Palestine (DFLP)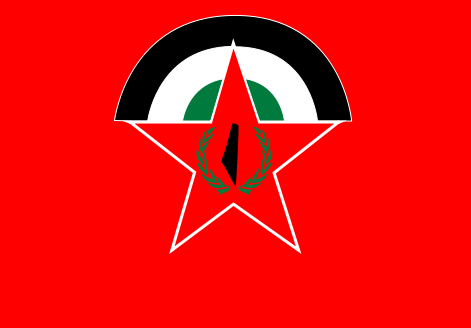 The Democratic Front for the Liberation of Palestine (DFLP) was formed as an offshoot of the PFLP in 1969. It was founded and continues to be led by Nayyef Hawatmeh, who is based in Syria. The group is a member of the PLO. It is inspired by Marxist-Leninist ideology and has been critical of the Oslo Accords despite being the first PLO faction to support the concept of a two-state solution.
The DFLP contested the 2006 legislative elections as part of the 'Alternative' electoral list, together with the Palestinian People' Party (PPP) and Palestinian Democratic Union (FIDA). However, the list won only 2 seats. It intended to compete in the cancelled May 2021 legislative elections on its own Democratic Change list.
A senior DFLP official, Taysir Khaled, ran in the 2005 presidential elections.
The DFLP has been responsible for attacks against Israeli targets (including civilians) in Israel and the occupied territories. Its armed wing, the National Resistance Brigades, has also taken part in fighting against Israeli forces in Gaza.
In April 2016 it accused Mahmoud Abbas of suspending the monthly allocation of money from the PLO's Palestinian National Fund (which was set up in 1964 to finance the activities of the PLO and its constituent groups). A similar accusation was made by the PFLP.
The group likely receives support from Syria. It was also previously funded by Libya, the Soviet Union and other communist countries.