Moussa Abu Marzouk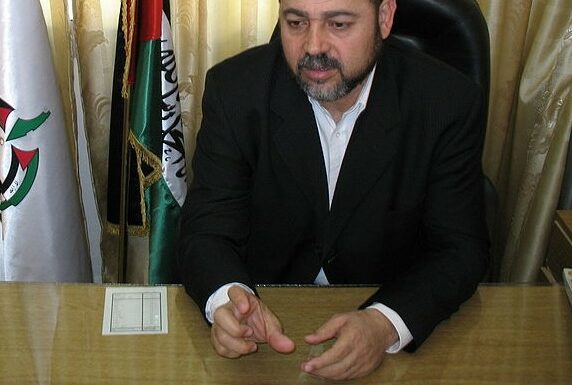 Moussa Abu Marzouk (موسى أبو مرزوق), born in 1951 in the Gazan border town of Rafah, helped found Hamas in 1987 and is a member of its Politburo. He is also the deputy head of the group's 'external' politburo and a leading figure in reconciliation talks with Fatah.
Marzouk began his political career in the United Arab Emirates, where he helped establish a branch of the Palestinian Muslim Brotherhood. He later went to the United States where he helped found a number of Islamic institutions and foundations, including ones focused on the Palestinian cause. He is a founding member of the Islamic University in Gaza.
He was deported twice by Jordan in 1995 and 1999 for his work with Hamas and the Muslim Brotherhood; the first time he was extradited to the US, where the FBI arrested and detained him without charge until 1997 when he was sent back to Jordan; and in 1999, when he was deported to Syria. He left Syria in 2012 and has since split his time between Gaza, Egypt, and Qatar.