Legislative Elections (2006)
Legislative elections for the Palestinian Legislative Council were held for a second time in January 2006, at the urging of President Bush, and won by the Islamist group Hamas. Official results can be found here.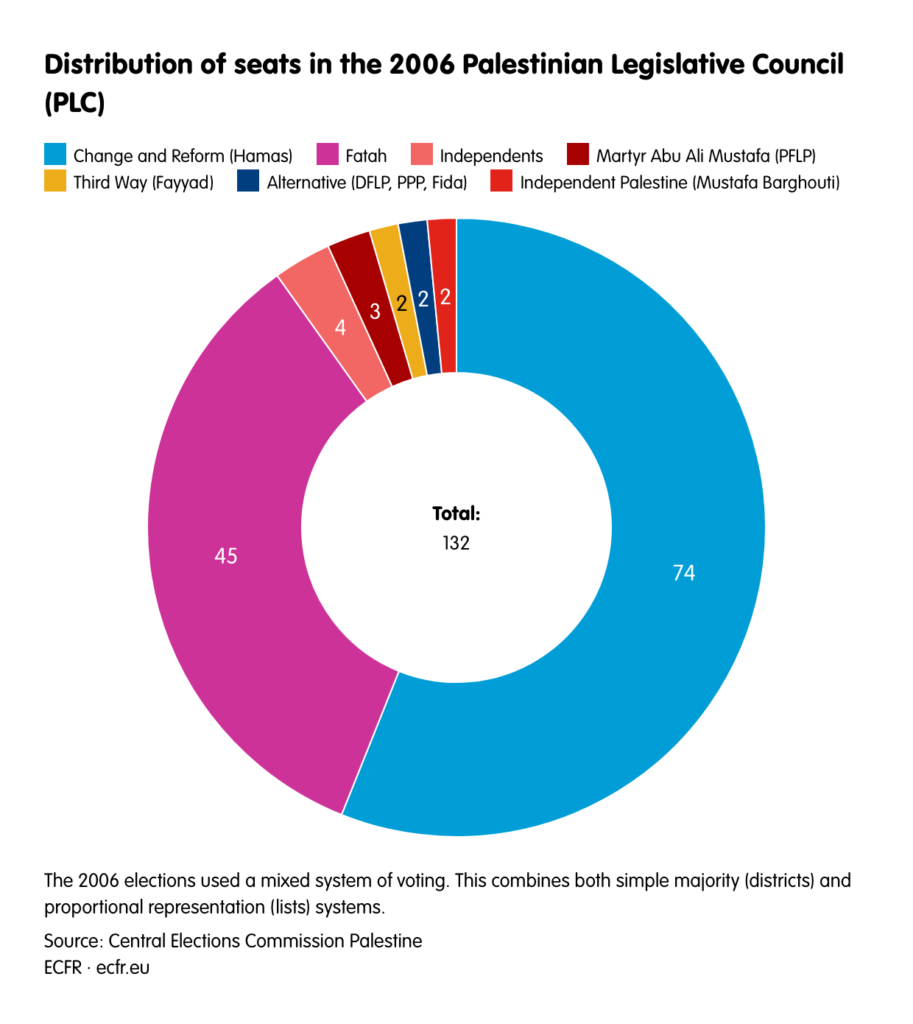 The Carter Centre and the National Democratic Institute (NDI) considered the 2006 elections to have "compared favorably to international standards…with polling results reflect[ing] the will of the people". The EU held a similar view, describing them as "another important milestone in the building of democratic institutions. These elections saw impressive voter participation in an open and fairly-contested electoral process that was efficiently administered by a professional and independent Palestinian Central Elections Commission (CEC)." Ultimately, however, the US-led Quartet boycotted the Hamas-led government.