Highlights
Latest
Featured
Hafsa Halawa
Policy Brief
The Egyptian regime has become somewhat more open to discussing matters such as human rights than Western capitals sometimes assume
Piotr Buras, Jana Puglierin
Policy Brief
Paradoxically, to fulfil many Europeans' expectations, Berlin will need to revise the principles of Merkelism that created this trust
Ivan Krastev, Mark Leonard
Policy Brief
A majority of European citizens believe a new cold war with both China and Russia is under way – but they mostly do not think that their own country is involved
Gustav Gressel
Policy Brief
Russia's capacity to carry out large-scale military operations against Black Sea states allows it to coerce and extort them

The election to the German Bundestag on 26 September 2021 will have repercussions far beyond Germany. Whoever succeeds Angela Merkel will have a decisive influence on whether and how the country positions itself as a leading power in Europe in the coming years.
ECFR works toward advancing this debate and having a role in shaping the foreign policy agenda of the next German government.
Chris Eichberger, Jonathan Hackenbroich, Ana Ramic
Podcast
How can the next German government build up Europe's strength against economic coercion?
14 Sep
What do European citizens expect from Germany's next government, after 16 years of Angela Merkel? With little over a week to go until the elections, join a panel of pundits to analyse ECFR's latest survey of attitudes of 16,000 citizens across 12 EU countries
Podcasts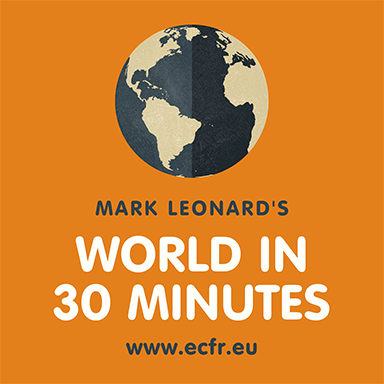 What steps can the EU take to defend its legal order and protect the authority of the CJEU?
Featured projects
To prosper and maintain their independence in a world of geopolitical competition, the EU needs to learn to think like a geopolitical power
Featured
Mark Leonard, Jeremy Shapiro
The project strives to engage citizens across Europe and generate a wide debate about the purpose of European power in the twenty-first century
Featured
Susi Dennison, Jana Puglierin
Through polling in EU member states, ECFR's analysis seeks to unlock shifting coalitions in Europe that favour a more internationally engaged union
Featured
Ivan Krastev, Mark Leonard
Subscribe to our weekly newsletter
We will never send you any content that is not ECFR related. We will store your email address and your personal data as detailed in our privacy notice.
Latest
Nussaibah Younis
Commentary
4 min

ute

read
In the wake of Iraq's parliamentary election, European states should be highly cautious about publicly engaging with Iraqi policy on armed groups. They should only help Baghdad deal with this issue following a direct request.
Our experts are available for media requests. Our work involves many issues relating to Europe and foreign policy, and our programmes focus on Africa, Asia, the Middle East & North Africa, and Wider Europe.