Highlights
Latest
Featured
European states face accusations of neglecting the matter of human rights in their southern neighbourhood, and even of being complicit. Yet they are failing to maximise the influence they could bring to bear.
9 Dec
ECFR's Council Members – Europe's leading decision-makers, opinion-shapers, and public intellectuals – will gather together on 9-10 December in Berlin for ECFR's Annual Council Meeting to connect and discuss the myriad issues facing Europe and the European Union today
Joanna Hosa, Tefta Kelmendi, Pavel Slunkin
Policy Brief
Young diplomats in Eastern Partnership countries are optimistic and pro-European. Many of them want the EU to become a bolder geopolitical actor.
Gustav Gressel
Commentary
5 min

ute

read
Russia is mobilising its forces, but much more covertly than in the past. Moscow's belief that the EU and US will not step in to protect Ukraine could lead it to take direct military action.
Online
ECFR Paris, ECFR Warsaw
Podcasts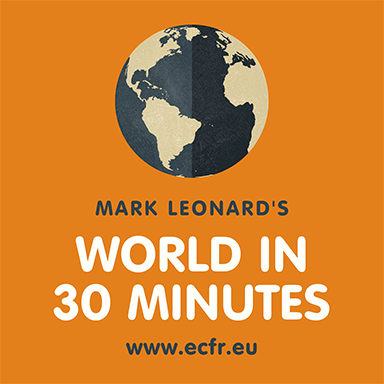 What does the re-engagement of regional actors mean for the future of Syria? And what role can Europe play to create breathing space in the country?
Featured projects
To prosper and maintain their independence in a world of geopolitical competition, the EU needs to learn to think like a geopolitical power
Featured
Mark Leonard, Jeremy Shapiro
The project strives to engage citizens across Europe and generate a wide debate about the purpose of European power in the twenty-first century
Featured
Susi Dennison, Jana Puglierin
Through polling in EU member states, ECFR's analysis seeks to unlock shifting coalitions in Europe that favour a more internationally engaged union
Featured
Ivan Krastev, Mark Leonard
Subscribe to our weekly newsletter
We will keep you informed about our latest publications and upcoming events.
We will store your email address and gather analytics on how you interact with our mailings. You can unsubscribe or opt-out at any time. Find out more in our privacy notice.
Latest
Gustav Gressel
Commentary
6 min

ute

read
Many European leaders do not seem to grasp the seriousness of this moment in the Ukrainian conflict. Unless the West makes a greater effort to counter Russian military coercion, there is no guarantee that Russia will stop with Ukraine.
Our experts are available for media requests. Our work involves many issues relating to Europe and foreign policy, and our programmes focus on Africa, Asia, the Middle East & North Africa, and Wider Europe.