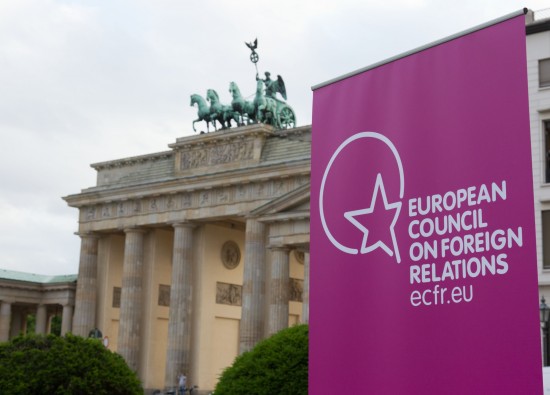 The ECFR is a pan-European think-tank with offices in seven European capitals namely Berlin, London, Paris, Rome, Madrid and Warsaw. It aims to contribute a pan-European perspective to national security and foreign policy discourses and to promote coherence in European foreign policy. With its council of over 300 members and its diverse research programmes the ECFR further seeks to advance a continued process of European integration.
The Berlin office, located in the heart of the capital's political district, is currently the biggest national office of the ECFR. It is led by the senior policy fellow Jana Puglierin. The work in the office is supported by the input and advice of its German council members as well as regular visits of the founding director Mark Leonard.
The ECFR Berlin regularly organizes events focused on current events in European foreign policy. These can be public discussions, conferences as well as workshops and exclusive round tables for high-ranking German and European experts and government representatives.
The partnership with Stiftung Mercator is deeply rooted in the Berlin office: From 2015-2021, the 'Rethink: Europe' initiative developed with the help of the foundation three unique research tools that enriched the debate on European cooperation with qualitative, quantitative and visual data.
Now, with the follow-up project Re:shape Global Europe, ECFR is not only continuing this close partnership with Stiftung Mercator but also widening its research scope by shedding new light on the changing international order and how it affects Europe's place in the world.
The ECFR is an independent non-profit organization financed through diverse sources and a registered association (e.V.) in Germany. You can read more about ECFR's donors here.
For more information please view: