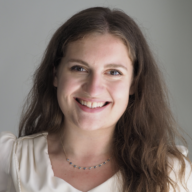 Sarah Braun
Board and Council Coordinator
Languages
German, English, French, some Italian
Biography
Sarah Braun is board and council coordinator at the European Council on Foreign Relations.
Prior to joining ECFR, she completed a traineeship at the European Training Foundation (an agency of the European Commission in Turin, Italy) focusing on internal communication and change management. She gained further professional training in data analytics and research at Cosmonauts & Kings in Berlin.
Sarah is an alumna of the German Academic Scholarship Foundation and holds an MSc in Comparative Politics from the London School of Economics and Political Science. She also holds a combined BA in social sciences, ethnology, and music from the Humboldt University of Berlin and King's College London.