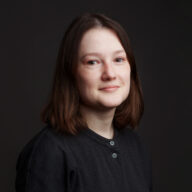 Nastassia Zenovich
Languages
English, Belarusian, Russian, Spanish (basic level), reads and understands Ukrainian and Polish.
Biography
Nastassia Zenovich is a digital graphic designer at the European Council on Foreign Relations, based in the Madrid office. Prior to joining ECFR, she gained experience as a data visualization and graphic designer at OneSoil, Bayer, the European Commission SciArt program, and various NGOs in Europe, South Caucasus, and the Commonwealth of Independent States.
Zenovich holds a BA in media and visual design from the European Humanities University of Vilnius, Lithuania.