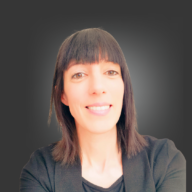 Maddalena Procopio
Areas of expertise
Africa geopolitics and international relations, Africa-China, emerging middle powers, energy transition, eastern and southern Africa.
Languages
Italian (native), English (fluent), French and Chinese (conversational)
Biography
Maddalena Procopio is a senior policy fellow in the Africa programme at the European Council on Foreign Relations. Her main research interests are the geopolitics and international relations of the Africa region, in particular Africa-China and Africa-EU relations, emerging middle powers, Africa's role in the global energy transition, and eastern and southern Africa.
She has been an associate research fellow on Africa at the Italian Institute for International Political Studies since 2017, mainly focusing on Africa-China relations. Previously, Procopio worked as senior political analyst on sub-Saharan Africa at Eni (2018-2023), where she contributed to identifying (geo)political risks and policy changes in several African countries and at the regional level. Prior to that, she conducted research at Nairobi University, Peking University, the French Agence National de la Recherche, and the Centre for Rising Powers and Global Development at the Institute of Development Studies, University of Sussex University. She has taught courses on foreign policy analysis, Africa and emerging powers, African comparative politics, and violence in East Africa at the London School of Economics (LSE), the University of Cape Town, and the University of Warwick.
Procopio co-directed the first LSE Africa Summit in 2014, contributing to the set-up of the LSE Firoz Lalji Centre for Africa, launched in 2016. Her publications include academic articles, edited volumes, and reports for public institutions. She holds a PhD in international relations from LSE, which focused on Kenyan negotiation strategies vis-à-vis China.