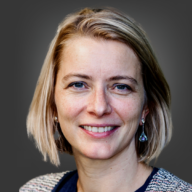 Célia Belin
Head, ECFR Paris
Senior Policy Fellow
Areas of expertise
Trans-Atlantic relations, US politics and foreign policy, French politics and foreign policy, and domestic determinants of foreign policy
Languages
French, English, Spanish
Biography
Dr Célia Belin is a senior policy fellow at the European Council on Foreign Relations and head of its Paris office since  January 2023.
Between 2017 and 2022, Belin was a Visiting Fellow at the Center on the United States and Europe of the Brookings Institution, in Washington DC, and served as the Interim Director of the Center between May and August 2022. She remains affiliated as a non-resident senior fellow with Brookings.
Prior to joining Brookings, Belin served for over five years as a Special Advisor on US and transatlantic affairs in the French foreign ministry's Centre d'Analyse, de Prévision et de Stratégie and chief editor of the centre's flagship publication, Les Carnets du CAPS.
She holds a PhD in political science/international relations from the University Panthéon-Assas (Paris 2), an MA in international relations from the University Paris 2 as well as a BA in modern languages and business from the University of Burgundy.
Belin is the author of "Des Démocrates en Amérique: L'heure des choix face à Trump," published by Fayard-Fondation Jean Jaurès in 2020. She regularly writes in the press and specialised journals on US affairs, French foreign policy and trans-Atlantic relations and is a frequent commentator on radio and television. Belin is also a member of the editorial committee of the online francophone platform Le Rubicon.