Ukraine After Elections
What has changed in Ukraine for almost a year after the break-out of the Euromaidan?
Guests
Andrew Wilson– ECFR Senior Fellow, author of the new book Ukraine Crisis: What it Means for the West (Yale University Press, 2014)
Paweł Kowal– dr, Polish Academy of Sciences, Polish politician (Polska Razem) and member of New Eastern Europe's editorial board
Andrzej Szeptycki– dr, Institute of International Relations at University of Warsaw, contributor to "Nowa Europa Wschodnia" and member of the Polish-Ukrainian Partnership Forum
Tatyana Pushnova – Executive producer of Ukraine Today
Chaired by
Adam Reichardt, editor in chief of New Eastern Europe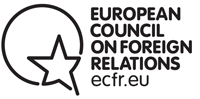 The Warsaw Office of the European Council on Foreign Relations (ECFR)



and New Eastern Europe invite you for a debate titled:



Ukraine: After Elections



6 November 2014, 15.30 – 17.30 at Zielna Conference Centre



(Zielna 37 street, Warsaw)


The discussion will be accompanied by a presentation of Andrew Wilson's new book as well as the new issue of New Eastern Europe dedicated to the one-year anniversary of the start of the EuroMaidan.



The discussion will be in Polish and English with simultaneous translation.



Because of limited space we kindly ask you for your RSVP via email to [email protected] by 3 November 2014.